This guide provides broad coverage of the Native American and Indigenous archival collections at the Library & Museum of the American Philosophical Society (APS). These materials date from 1553 to 2022 and include manuscript, audio, and visual materials relating to Indigenous peoples throughout the Americas. 
Use the Browse links to see all entries relating to a particular Indigenous culture or language, or to see all entries altogether.
Many things in the collections don't appear yet in the Guide, such as archival materials that have not yet been cataloged, many photographs, correspondence, and books.
If a place is not marked on the map, there may still be materials at the APS that are from there. This map interface shows materials that have clear information indicating that they were recorded at a specific place.
The APS Center for Native American and Indigenous Research (CNAIR) serves all people interested in using the Library & Museum's resources. We welcome all questions and are eager to assist in locating materials. Contact Brian Carpenter, Curator of Indigenous Materials ([email protected]), for more information. 
We also encourage you to also take a look at our video tutorial on Finding and Requesting Indigenous Archival Materials at the APS Library & Museum.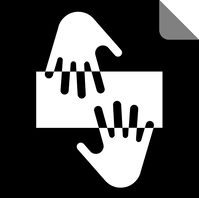 Open to Collaborate
 CNAIR is committed to the development of new modes of collaboration, engagement, and partnership with Indigenous peoples for the care and stewardship of past and future heritage collections. (What is this notice? Read more here.)